Ayutthaya River Cruise Day Tour, travel to Ayutthaya Ancient Capital of Thailand,
by River Sun Cruise along Chaophraya River Bangkok

Price : 2,100.00 THB
Special price : 1,800 THB
Buy
5
Tickets
or More
Free
Private round trip transfer
Have a Nice Day with RIVER SUN CRUISE,

Morning Tour :
Depart Bangkok by air- conditioned coach to Ayutthaya. Our journey take you past lush green paddy fields and areas of industrial expansion. Upon arrival. You will com face to face with bygone glories and grandeur of our farmer capital, despite the ravages of time and human destruction, the ruins of the palaces, temples and pagodas still offer a glimpse of their splendid past ;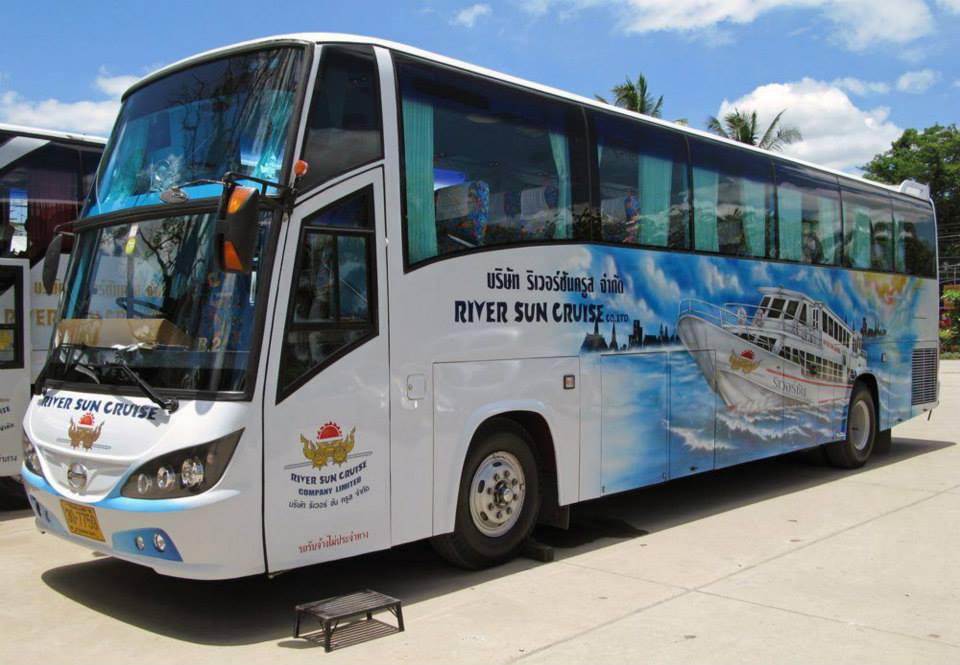 After Noon Tour :
Cruise back to Bangkok via the mighty Chao Phraya River onboard the air-conditioned River Sun Cruise, taking in Scenes of everyday Bangkok live as well as significant Thai landmarks. A delicious Thai buffet International Lunch will be served for you to enjoy at your leisure followed by tea and coffee. All along the enchanting Chao Phraya River. You will experience the sights of some of Bangkok 's people their work and their general daily lives. Throughout your tour with River Sun Cruise , you will encounter endless fascinating aspects of Thai life- past and present. It is our hop that your experiences remain with you long after you leave Thailand.
Thailand, the land of smiles, is a nation with a history spanning over 1,000 years. Before Bangkok, the provinces of Sukhothai, Ayutthaya and Thonburi, respectively, were the capitals of the country.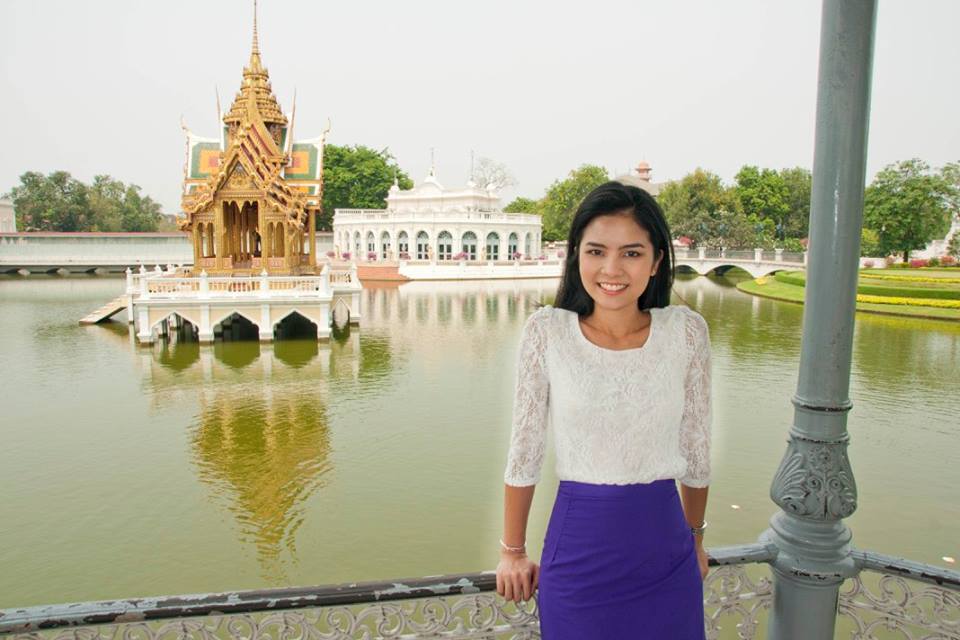 Ayutthaya Old City of Thailand,
in particular, was a flourishing and prosperous capital. It remained an important city in Thailand for 417 years and during this period an abundance of palaces and temples were constructed as a token of its economic success. The ruins of temples and palaces of Ayutthaya, whether naturally worn by time or destroyed by activities of war, are a reflection of a golden and glorious past.Throughout the trip expert guides explain the history and legends of the respective sights, insuring a priceless visit for the tourist. The various sights have been carefully chosen for the visitor to make a comparative study of the past, the present and the natural beauty of Thailand's countryside, making the visit an unforgettable experience. It is undoubtedly a complete program that combines what visitors want to know, touch, and record in memory not only though pictures of Thailand's beauty but by experience, while at the same time being able to unwind.
Program & Itinerary :
06.30 AM. Pick up from hotels in Bangkok .

07:30 AM. Depart by river sun cruise 's coach from Bangkok to Ayutthaya

09:00 AM. Arrive at the Bang Pa-In Summer Palace, built during the Ayutthaya . The palace is beautifully decorated in both traditional Chinese and European style.

10:30 AM. River Sun Cruise brings you a combination of both the ruins and the remaining historical Attractions of Ayutthaya .
- Wat Maha That
- Wat Na Phra Mane
- Wat Lokayasutharam
Departure from Wat Lokayasutharam for the River Sun Cruise
13.30 PM. Arrival at the River Sun Cruise pier , Traditional Temple pier at Wat Chong Lom Pier ,Welcome aboard River Sun Cruise with Buffet Lunch : " Delicious Meals served in the luxurious surroundings of the cruise boat". A full menu of Thai and European cuisines, desserts, seasonal fruits, coffee, and tea. Throughout the journey you are able to watch the Chao Phraya Riverbanks scenery from the River Sun Cruise, either on deck in the fresh cool tropical air or from the refreshing air-conditioned passenger room Either view you get an amazing ling clear view of the life of the inhabitants that dwell along the river with River Sun Cruise, and the unforgettable scenery of children as they greet the visitors going by, making it an altogether worth while experience.
15.45 PM. Arriving at the Bangkok River Sun Cruise Pier

Tour Included
: Sight Seeing Tour as program above
: All admission fee as stated in program.
: Air condition coach with English speaking guide.
: Thai & International buffet lunch on the board + coffee or tea
: Boat trip & English speaking guide
ONLINE BOOKING
Hot Line +6691-872-9175 & Whatshapp ID.
E-mail : thailandtour99@hotmail.com